Meet the Women Leading the Charge in Jammu & Kashmir
It's time to move beyond the image of the state as just a vortex of conflict, as a few Kashmiri women bravely turn into successful entrepreneurs.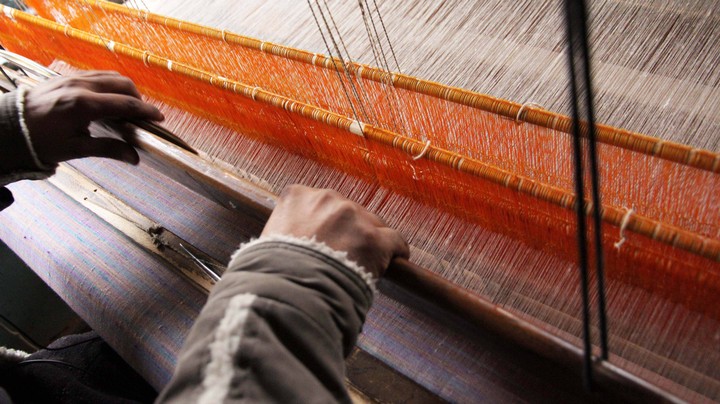 Kashmir's entrepreneurial spirit, whether via sports goods manufacturing or weaving of pashmina shawls, is powered by a handful of women in the state. Image: Wikipedia Commons
Empowerment of women is one of the most talked about ideas in India. But the road towards the goal is pebbled—all the more so in conflict-ridden Jammu and Kashmir. But challenging the norm, in the largely conservative society of Kashmir, is a small band of women, aiming for financial independence via entrepreneurship.
Compared to the last decade, more and more Kashmiri women are opting for jobs or choosing entrepreneurship as their first steps towards a career. It's a big step for a state that is otherwise mostly known for headlines featuring death and destruction due to the unending separatist war raging since 1989. Although the government says women's empowerment is one of its top priorities, it has never done any holistic study on gender economics of the industrially backward and job starved state. "There is no separate study on the economic status of women in Kashmir. It is a new concept here. Earlier, women would not be working. But now things have changed and women are doing exceptionally well in all fields," said Riyaz Banday, Director, Economics and Statistics, Jammu and Kashmir. His claim is not off the mark despite no statistics to prove it. Forty nine per cent of the total population are women and they constitute only 20 per cent of government employees. According to the 2011 J&K census, the state has nearly a million young women and men looking for gainful employment.
BATTING AVERAGE
When a cricket bat manufacturing factory in south Kashmir's Pampore town, owned by Ghulam Rasool Masoodi, closed down after his death in 2000, the family stared at an impending bankruptcy. Nine years later, Masoodi's daughter-in-law, Riffat Jan, decided to take over the closed factory. She hesitantly spoke to her husband about it. And to her surprise, she got a "Why not" response. "He told me if I trust my instincts I should go ahead," says Jan, 37. "I was sure I will be able to run the factory again. My only apprehension was whether society will accept it or not. But my husband's support came in handy," she adds.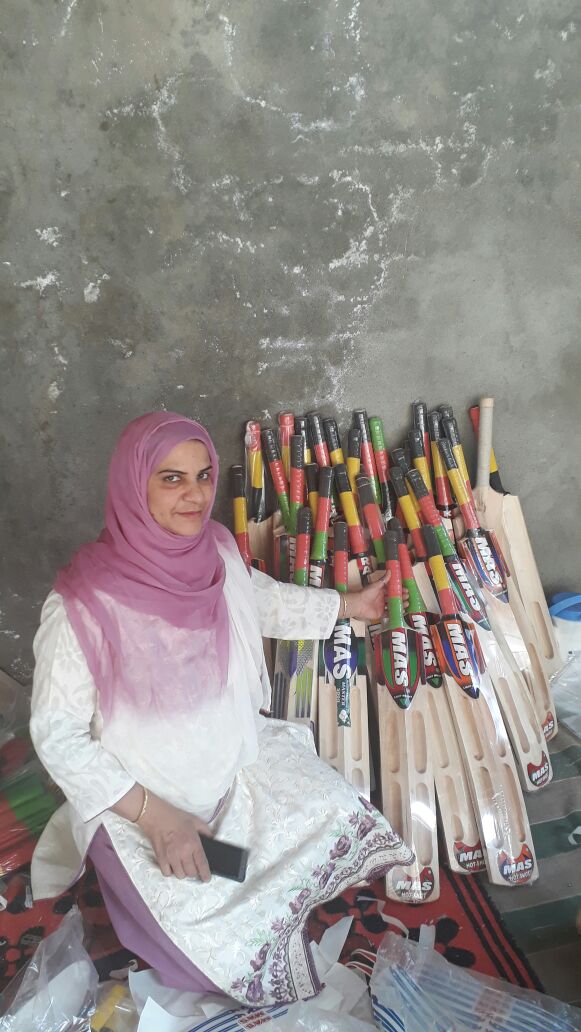 Jan is currently the head of the Masoodi Arts and Sports firm, employs 10 people, and manufactures thousands of bats supplied across India. The mother of two admits that it was difficult initially to maintain a balance between home and factory; inspite of the two being located close to each other. "As my passion into the business grew, I fixed my priorities and set a schedule which worked for both."
WOVEN DREAMS
Shaheena Akhtar, an award-winning entrepreneur, lives in a shanty neighbourhood of old Srinagar. She wanted to pursue higher education after her graduation in Arts. But her family suffered financial losses in 2012 and she had to give up her dream. The daughter of a coppersmith, Akhtar, 32, is her parents' only child who attended college. Five others dropped out of their schools and started earning young by weaving shawls on meagre wages. In 2007, Akhtar took a bold decision. She approached the Jammu and Kashmir Entrepreneurship Development Institute (JKEDI), a government-funded and autonomously-run organisation that trains, financially assists and hand-holds aspiring entrepreneurs in the state. JKEDI targets unemployed ambitious young men and women to provide alternative job opportunities.
It's a crucial step in a state where the government is the main employer amidst a scarce private sector. She successfully completed a month-long entrepreneurship training programme, wrote a business proposal involving weaving and embroidering pashmina shawls made from the soft and fine cashmere wool from Changthangi goats in the higher altitudes of the Himalayas. More ambitiously, in her business proposal, Akhtar underlined how her market lay in Europe. It didn't go down too well with the jury, but they still gave her chance "because she was a dreamer and there was a spark in her eyes," according to a JKEDI note. She received ₹ 8.5 lakhs to start with, from JKEDI, but the road to success was expectedly treacherous. "I had to support my family. I was too determined. I ignored the criticism I faced. I was called names," Akhtar says.
Today, Akhtar employees approximately 18 workers and has 11 looms running at her unit. Her annual turnover is ₹ 1.2 crore. "A small step in the world of business", she says, "but a giant leap for her and her family." Her USP is unique design motifs, paisleys and "not-used-so-far colour combinations". This earned her the sobriquet 'Pashmina Queen' as well as the Exemplary Entrepreneurship Award in Handicrafts in 2013 from the then Chief Minister Omar Abdullah. Her products are a mainstay in handicraft exhibitions in France, Italy and other European marketplaces, and she's an inspiration for other women in Kashmir. JKEDI often invites her as a guest lecturer to motivate budding entrepreneurs.
SURVIVORS UNITE
However, the journey for all women entrepreneurs in Kashmir has not been as relatively easy as it was for Akhtar and Jan. Political turbulence and volatile security situations cripple Kashmir start-ups. Many close down whenever unrest prolongs in the valley. In 2016, when Kashmir remained shut for the entire summer over the killing of militant leader Burhan Wani, 21-year-old graphic designer Saifa Shabir had to close down because she was reeling under losses. "I was doing well. And that was because graphic design is something I am passionate about. My website was good and I had a good number of clients as well. But it all changed in 2016 when there was no business," says Saifa Shabir. Currently a freelancer, she is plunging into the "not-so-bright" world of entrepreneurship once again, with hope that the situation changes for the better. According to JKEDI, over 1,255 of sponsored business enterprises headed by women are running successfully.
ON A SWEET NOTE 
Despite the government's help to empower women, convincing families that women can be as good as men, sometimes better, is more difficult. Saniya Lone, a 28-year-old women from upscale Hyderpora, Srinagar, is a professional baker. To turn her skills into her profession, she started to post pictures of fancy theme-based fondant cakes on her Instagram page. It didn't take long for her to become famous. Lone, who graduated from Business School in Kashmir University in 2014, was apprehensive about making this into a profession as she thought entrepreneurship was an exclusive boys' club in Kashmir. "Many of my family members taunted me about my business idea of baking and selling cakes," Lone recalls.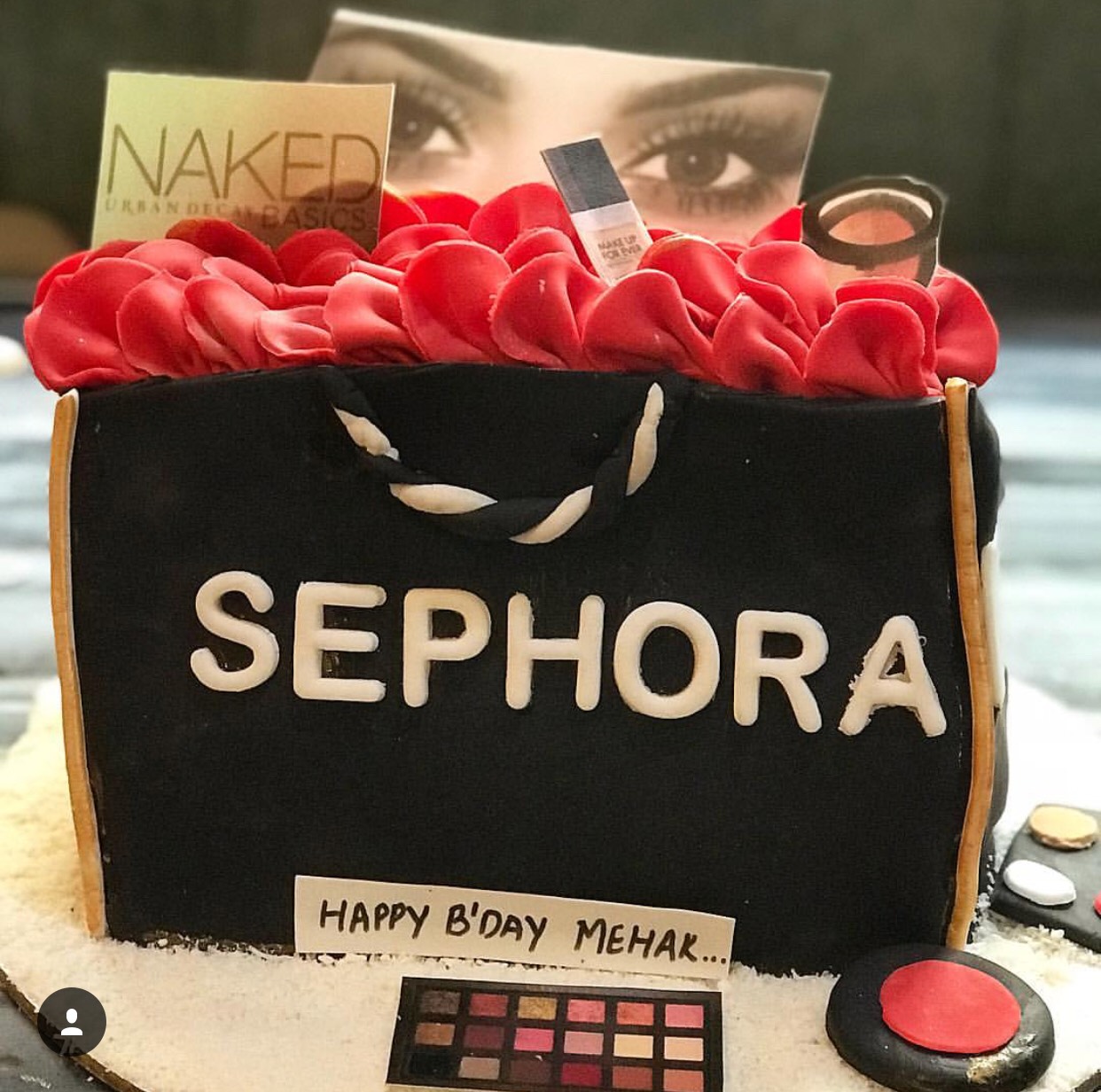 She operates from a factory set-up at home and gets online orders from her clients. She usually uses social media to interact directly with them. With at least five to six cakes selling per day, her two-woman enterprise called Some Like It Sweet, easily makes around ₹ 8,000 to 10,000 a day—a good daily turnover from the Kashmiri lifestyle point-of-view. She says her USP lies in the customised 'intricate designs' as per occasion or the person for whom the cake is baked.
A report-based on a survey conducted by Mercy Corps has found that an overwhelming majority of 90 per cent of women in Kashmir think that becoming an entrepreneur is either challenging or very challenging, mostly due societal expectations. JKEDI's internal publication J&K Entrepreneur tells the story of a woman in her early 20s who registered for a training programme with the institute approximately four years ago. She was enthusiastic and desperately wanted to chase her dream. "But she never showed up for the training. After consistent calling, she revealed the truth. 'My family sees business as risky. They said nobody will be ready to marry me if I have a financial liability or avail a loan facility, even if it was for a business'," the publication quotes.
There are many such stories that highlight a stark reality—that entrepreneurship has still not achieved the desired level of acceptance in Kashmiri society. "It has been observed that that the majority of parents in Kashmir undervalue entrepreneurship compared to a career in medicine, law, engineering, or any government job for a fixed income," the JKEDI publication said.
Courtesy: Vice